Coralie of the shop,
Velvet Teacup
, is this month's Featured Etsy seller. She is from the beautiful country of Australia and like most of us, has been creating for most of her life. She makes the most adorable bridal headpieces and accessories, I couldn't help but wish I knew all about her shop when I got married. Read all about her, visit her Etsy shop and I am sure you will recommend her shop to all your friends who are planning their weddings.
TELL US A LITTLE ABOUT YOURSELF
I am lucky to live in a pretty little rural corner of our country with my husband and family. While raising a family of three children I have probably morphed into a "Bowerbird" because I love anything colorful, pretty and shiny. I always start my day with Etsy and a cup of coffee at around 4.30 a.m.
WHAT DO YOU CREATE/OFFER IN YOUR ETSY SHOP?
My shop,
VelvetTeacup
, is a combination of hair accessories which I handmake using a variety of new and vintage millinery flowers. Flower crowns are my favorite but I also have wedding headpieces, woodland inspired combs , veils and fascinators.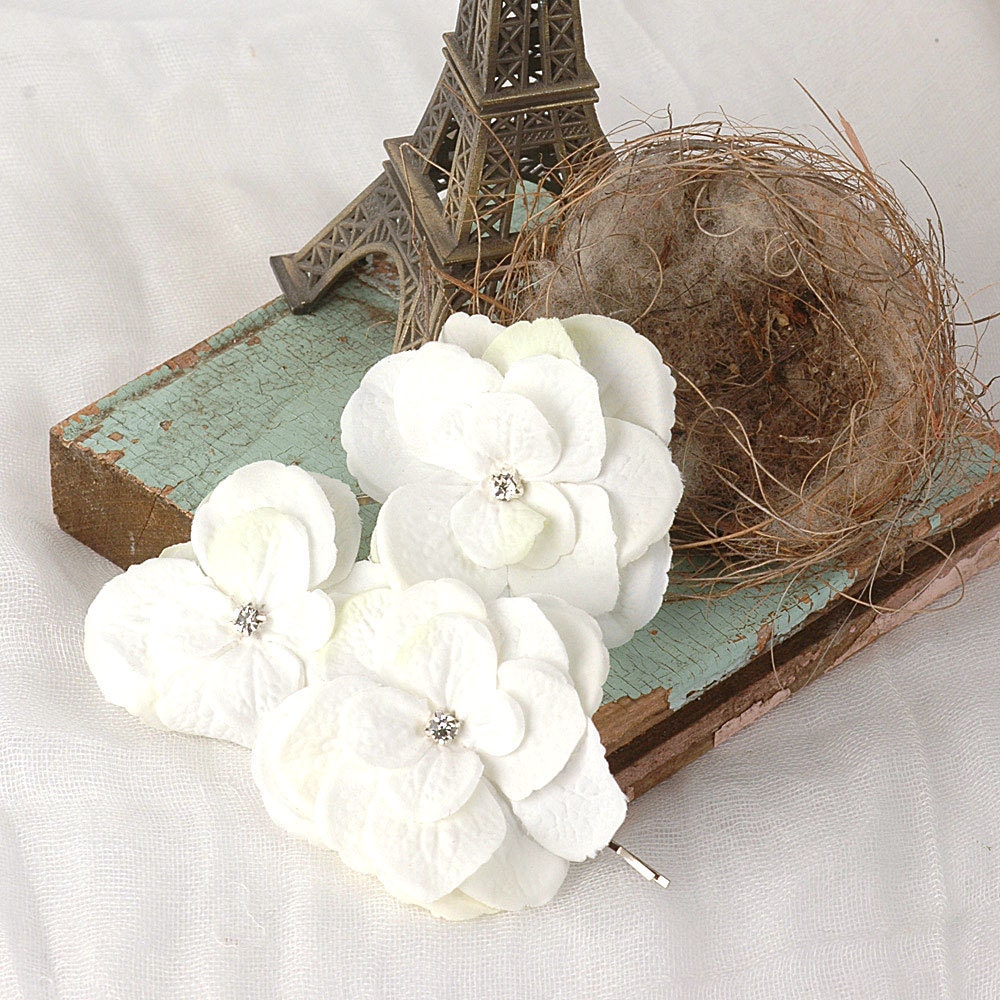 HOW DID YOU GET STARTED IN YOUR LINE OF BUSINESS?
An early love of sewing led me to a career in dressmaking which in turn led to making wedding gowns and as part of that process I moved into making the headpieces and accessories to match.
DESCRIBE YOUR CREATIVE PROCESS
When you love flowers as much as I do the process is very simple. Sometimes a new idea comes as a result of seeing a particular colour combination, a wedding photo in a magazine or a collection of new flower arrivals on my work table. At other times it is just a matter of trial and error.
WHERE DO YOU FIND YOUR INSPIRATION?
Inspiration comes from anywhere and everywhere. Sometimes a piece of jewelry will give me an idea and a huge inspiration for me was a collection of hats and headpieces from the Victoria and Albert Museum in London which came to Australia a while ago as part of a travelling exhibition. The colors of nature and the changing seasons also play a part here.
WHAT IS YOUR FAVORITE ITEM IN YOUR SHOP AT THE MOMENT?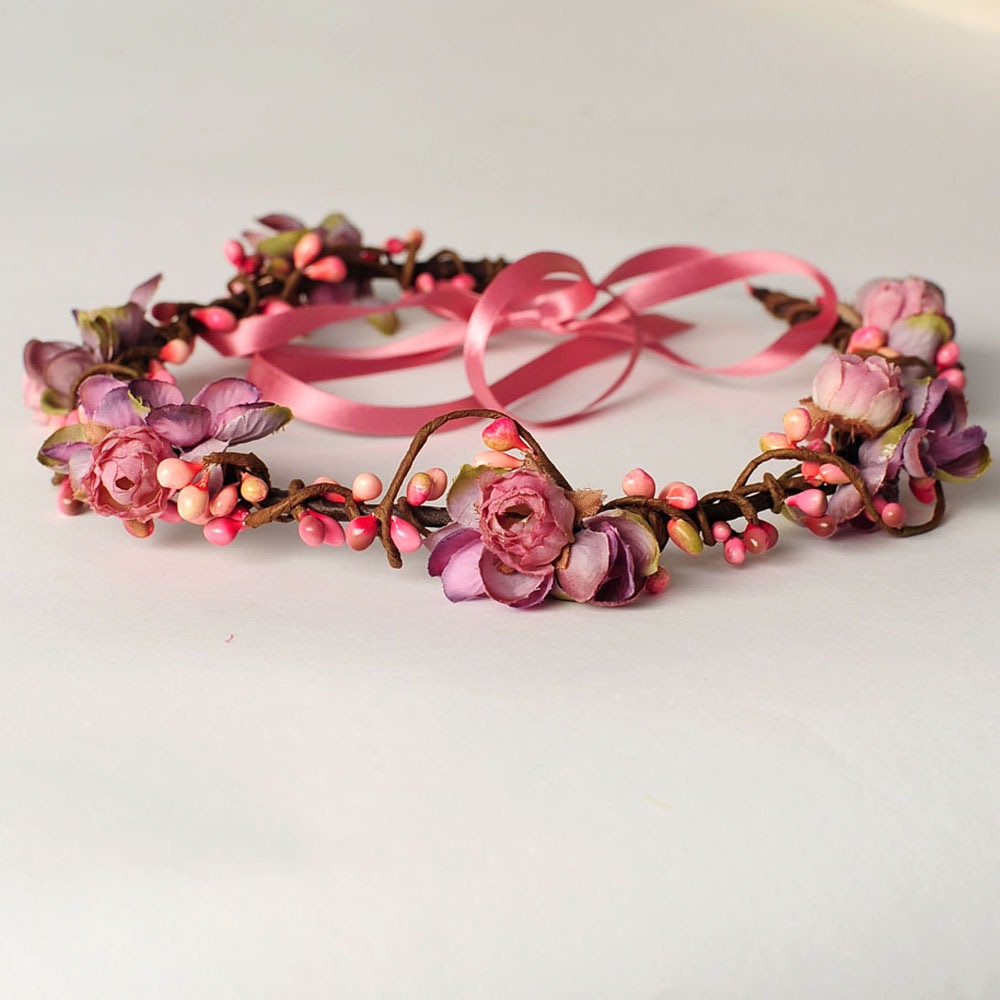 This is easy. I actually have two favorites. One is a flower crown in shades of purples and mauves which has become a popular seller and usually sells out rather quickly once I have listed it so I repeat this design often.
The other piece is a sweet little woodland comb in pinks with bramble berries and velvet leaves.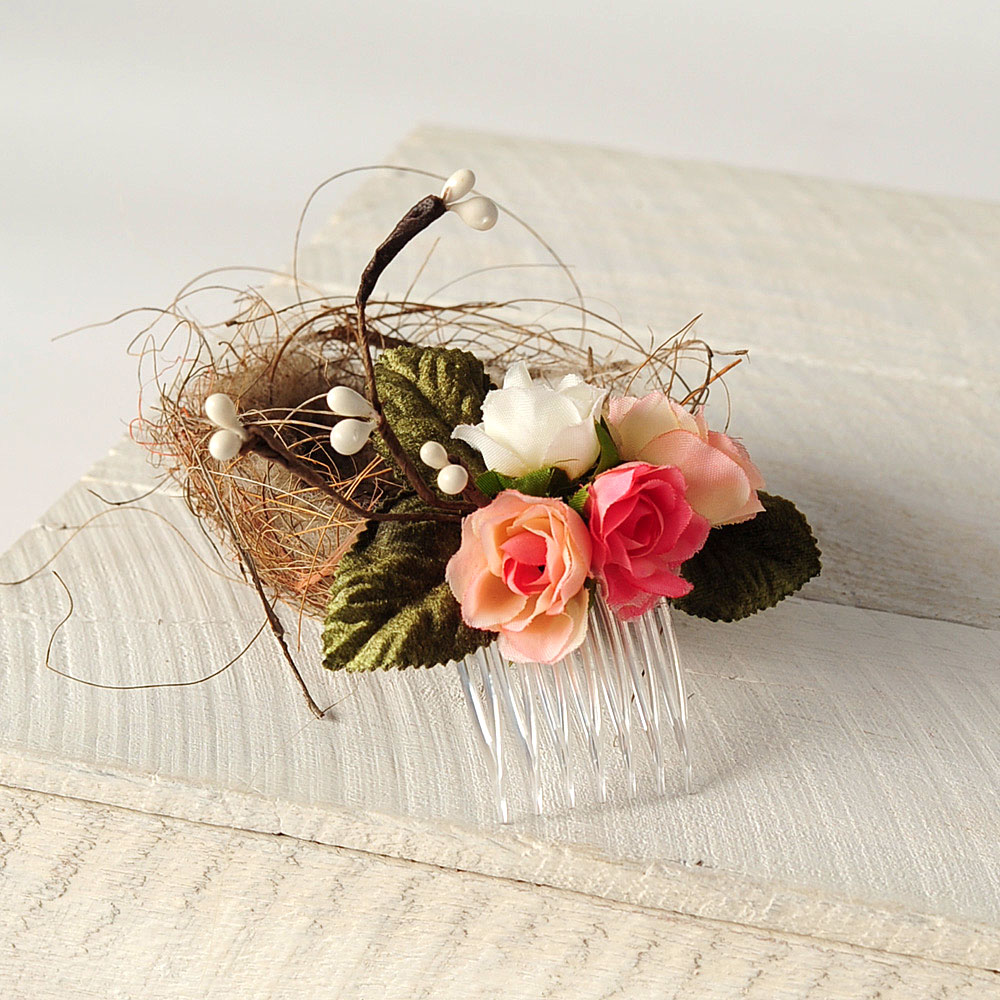 HOW DO YOU PROMOTE YOUR WORK?
I am lucky to be a part of the Wandarrah Team here in Australia and they are great promoters so this has been a big help for me with Australian sales. There are many wonderful Etsy teams I am part of and they are all eager to help promote other sellers. Apart from the teams, I have a Facebook page linked to my shop. A little further down the track, I will submit some of my work to local publications for consideration.
WHAT IS ONE OF THE MOST IMPORTANT LESSONS YOU'VE LEARNED SINCE STARTING YOUR BUSINESS?
The biggest lesson for me has been just to keep doing something for my business. This may be researching about trends, making the actual pieces, planning the next photoshoot or even painting props for my product photography. The next biggest lesson has been to stay positive and not to be influenced by what other sellers have in their shops. Being confident with my business has taken a while to achieve but just by "sticking at it", the confidence has come.
WHAT ADVICE WOULD YOU GIVE SOMEONE WHO IS JUST STARTING OUT?
Give yourself time. Sales don't magically happen and when you have had an Etsy shop for a few months with only two sales, don't think you have failed. Make some new things and list them, change your titles and tags - every day if you have to and just keep going. As the saying goes "Rome wasn't built in a day".
WHAT ARE YOUR OTHER SITES?
Etsy shop:
www.etsy.com/shop/VelvetTeacup
Facebook:
www.facebook.com/pages/VelvetTeacup/234852506569230?ref=hl